STAFF MEMBER PROFILE
Paul K. Bidwell MAI, ASA, President & Chief Commercial Officer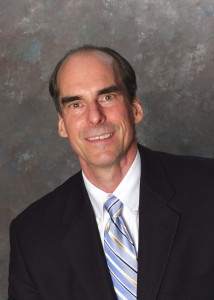 Paul K. Bidwell, MAI, ASA represents clients locally and regionally. He has provided real estate counseling and valuation services for a wide array of clients since 1984. Earlier professional work comprises both institutional and fee appraisal assignments that include many product types from residential to special purpose properties. His clients include lending institutions, local, state and federal government agencies, law firms, and individual property owners. He has also helped in the coordination of large work assignments involving multiple parcel appraisals for condemnation purposes. Mr. Bidwell has been previously engaged in writing appraisals for the Ohio and Michigan Departments of Transportation and the Michigan Department of Natural Resources.
He holds a Bachelor of Science degree from Michigan State University and a Master of Science degree from Eastern Michigan University. His professional memberships include the MAI and SRA designations from the Appraisal Institute. Mr. Bidwell is currently a state certified general appraiser in the States of Michigan and Ohio. Mr. Bidwell has been active in various professional committees including being the Chair of the former Southeast Sub-Chapter of the Great Lakes Chapter of the Appraisal Institute for the year of 1996 and the 2002 President of the Great Lakes Chapter. He is also previously served as a panel member of the Ethics & Counseling Division of the Appraisal Institute and on the Appraisal Institute Appraisal Journal Review Panel.
Paul Bidwell MAI, ASA
P.O. Box 368
102 West Chicago Boulevard, Suite 203
Tecumseh, MI 49286
Phone: (800) 305-8832
Fax: (517) 424-7298
E-mail: pbidwell@ccim.net